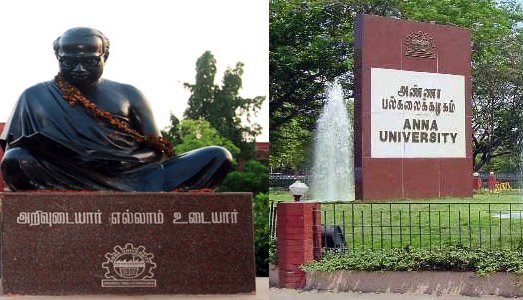 Plus two results in Tamilnadu are just round the corner. I wouldn't get a better time to write this blog. Engineering, is a word that sells the most in our country, at least in the southern part of it. There is a popular saying in this part of India which goes by;
Every road starts with an engineering college and ends with an engineering college and in between there is a theater.
It was very true those days.
Later, after some strict action by the government and college associations, now the theaters are removed, and probably they are a training center now. Andhra Pradesh used to have some 600 plus engineering colleges. Everyone advised that it is not good to have such huge number of engineering colleges in a state. They couldn't do anything about the engineering colleges, hence they divided the state into two I think.
Now Tamilnadu is the state with highest number of engineering colleges (Proud). Hence wanted to do an analysis on colleges in my state and try counting the countless. So got the data of all the engineering colleges by district from here. So there are some 554 colleges listed here. If you go by the TV and newspaper ads, at least some 98% of them claim they have a 100 percent placement record.
Lets breakdown the number of colleges by district.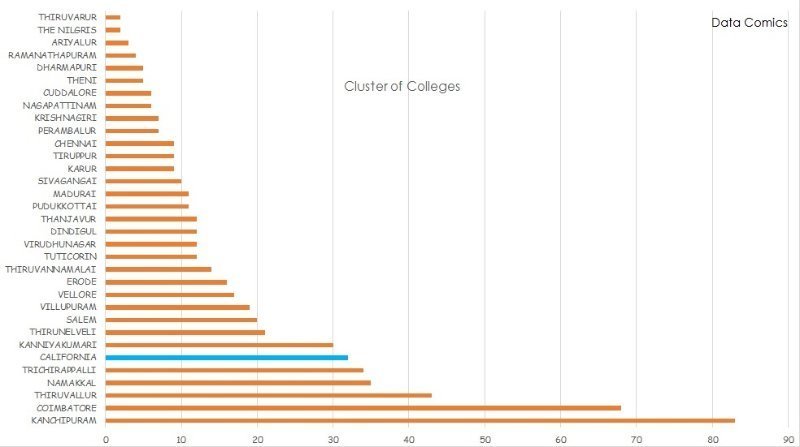 Kanchipuram is the leader with 83 colleges and next comes my home town Coimbatore with 68 colleges. Just wanted to compare these numbers with California, USA (blue bar) which in America has the highest number of colleges offering engineering degrees (32). The number of seats in each college varies from 100 to 2000 accounting for some large universities. You can see Trichy, Namakkal, Thiruvallur, Coimbatore and Kanchipuram outnumbering it. It will strike you hard on your head when you realize the fact that California is the third largest state in the US and you are comparing it with the districts in a state which does not even make to the list of top 10 states by area in India.
To give a bigger picture, I collected a little more data about the districts of Tamilnadu from here. You can see Kanchipuram has a population of 39,98,252, and if you divide this number by 83 (No of colleges) you will find that there is an engineering college for every 48,171 humans.
Let's assume that an engineering college has a strength of 1000 students approximately including all the years and departments. So for 83 colleges the number comes up to 83,000, which gives us an engineer : others ratio of 1:42. Just googled to find out that the police : public ratio in Tamilnadu is 1:632 which gives us an engineer : police ratio of 15:1 in Kanchipuram. So if some violence or riot breaks down in Kanchipuram each cop can has a personal protection of 15 engineers.
I've spoken enough numbers, now let's do some analysis on the names of the colleges. Engineering colleges are commonly referred with their college name abbreviation. For example, a college with the name Annai Arulmigu Amma Institute of technology will be referred to as AAAIT. I then wrote a program to compute the abbreviation of these colleges and derived a word cloud out of it.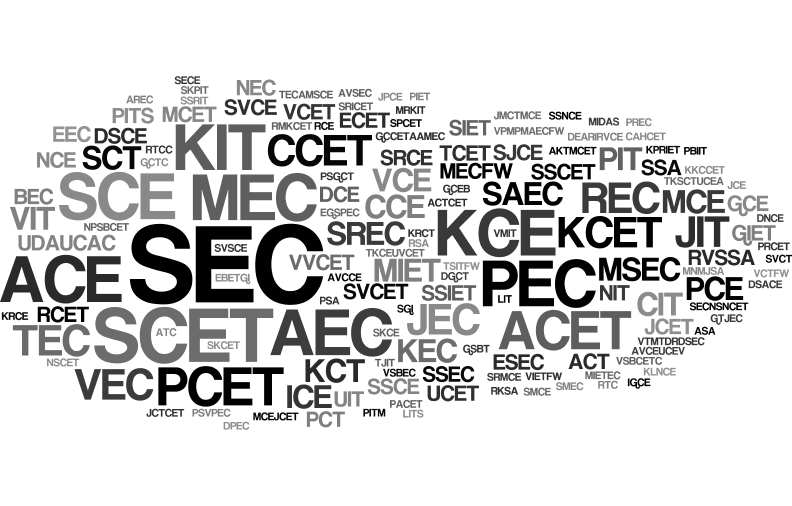 Yes, all our college abbreviations are here, try figuring out yours. Larger and bolder the abbreviation more the number of colleges with the same abbreviation. There are around 10 colleges spread across 9 districts with the same abbr SEC. So if someone asks you in which college did you do your engineering, better give out the full name. Oh wait, there is a catch here too!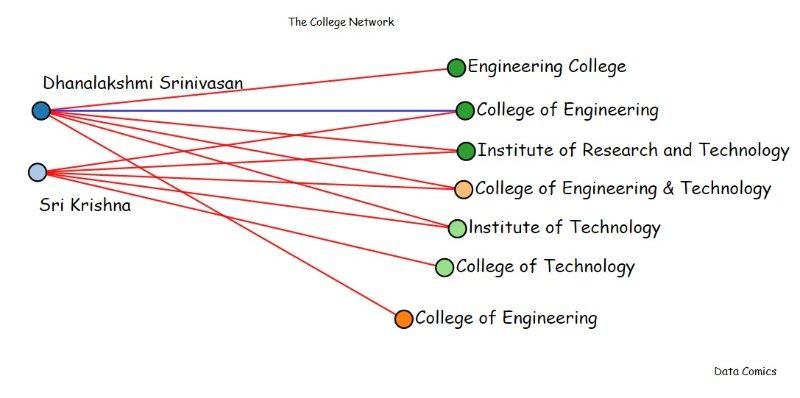 The above two are the most common engineering college names. If you take the name on the left and add it to any of the name the link points to, there you have an engineering college. There are 7 engineering colleges with the name 'Dhanalakshmi Srinivasan' with almost similar names.The blue one represents two colleges with same name, and there are 5 colleges with the name 'Sri Krishna'. It reminds me of movies where the hero plays a double role and the only difference in his appearance is a mole in the right cheek. If you are from any of these above colleges and if you are able to recognize exactly in which college you did your engineering, inbox me.
Ending this blog with one final word for the plus two students who are awaiting their results. Please, take extra care when choosing your college during counseling, a small change of Engineering to Technology or Science to Research would land you up in an entirely different college. Hence, remember the name!
raghunandh@gramener.com