Data & AI for resilient, sustainable Manufacturing & Warehouse operations
Predict & resolve disruptions for
cost-effective & agile processes
Enabling enterprises to build resilient supply chains with data storytelling and insights
Modern supply chains are complex & interconnected.
It makes them more vulnerable to disruptions arising due to natural disasters, political instability and cyberattacks, etc.
Gramener helps organizations integrate
their supply chain digitally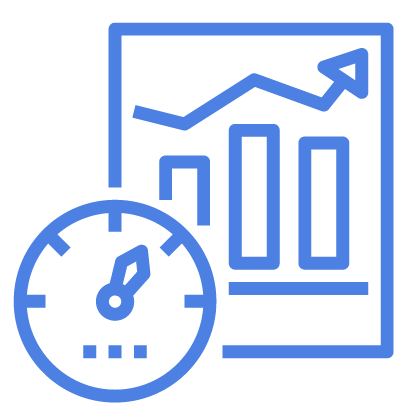 Identify and indicate potential disruptions ahead of time.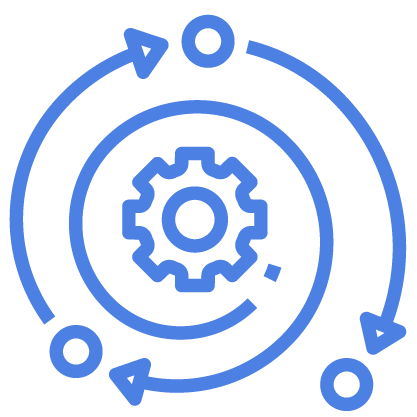 Develop predictive models by using ML to forecast the likelihood of a disruption and its potential impact.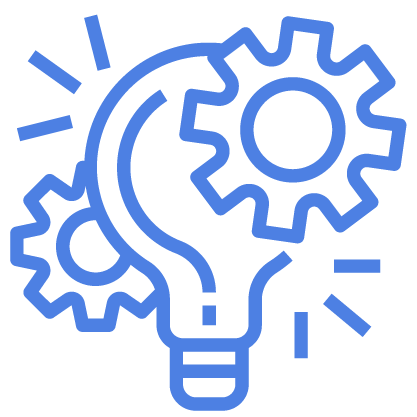 Automate processes such as order processing, inventory management, and routing.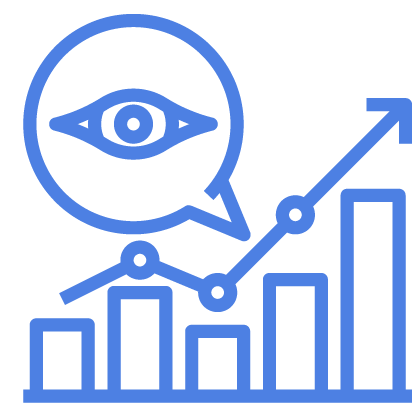 Improve visibility by collecting and analyzing data from sources, like sensors, RFID tags, and etc.
Data & AI offerings for integrated
supply chain & logistics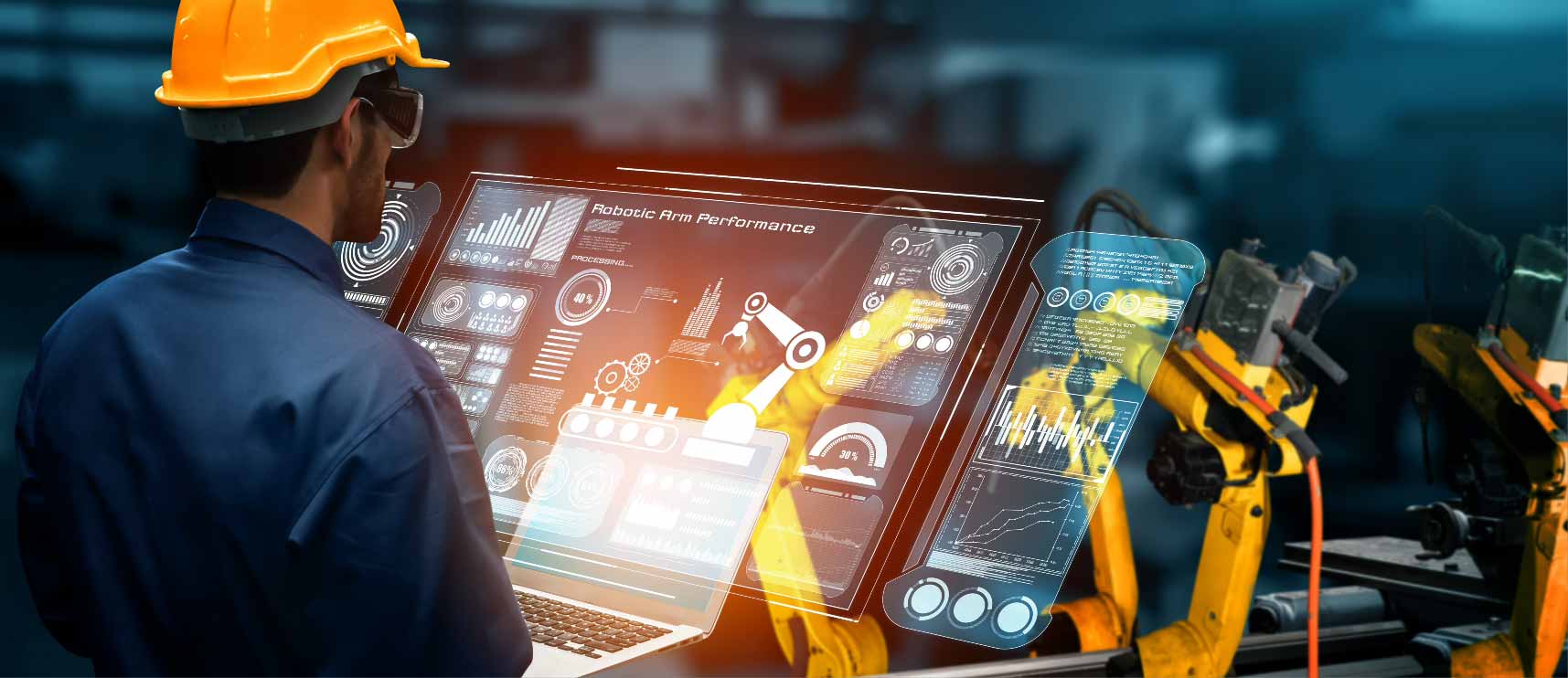 Organizations struggle to improve production due to inefficient processes, planning, quality issues, machine downtime, and supply chain disruptions. At Gramener, we help our clients to effectively plan and schedule techniques to optimize resource allocation, minimize downtime, and ensure smooth workflow. We also help in preventive maintenance, monitoring of equipment performance, and minimizing unplanned downtime.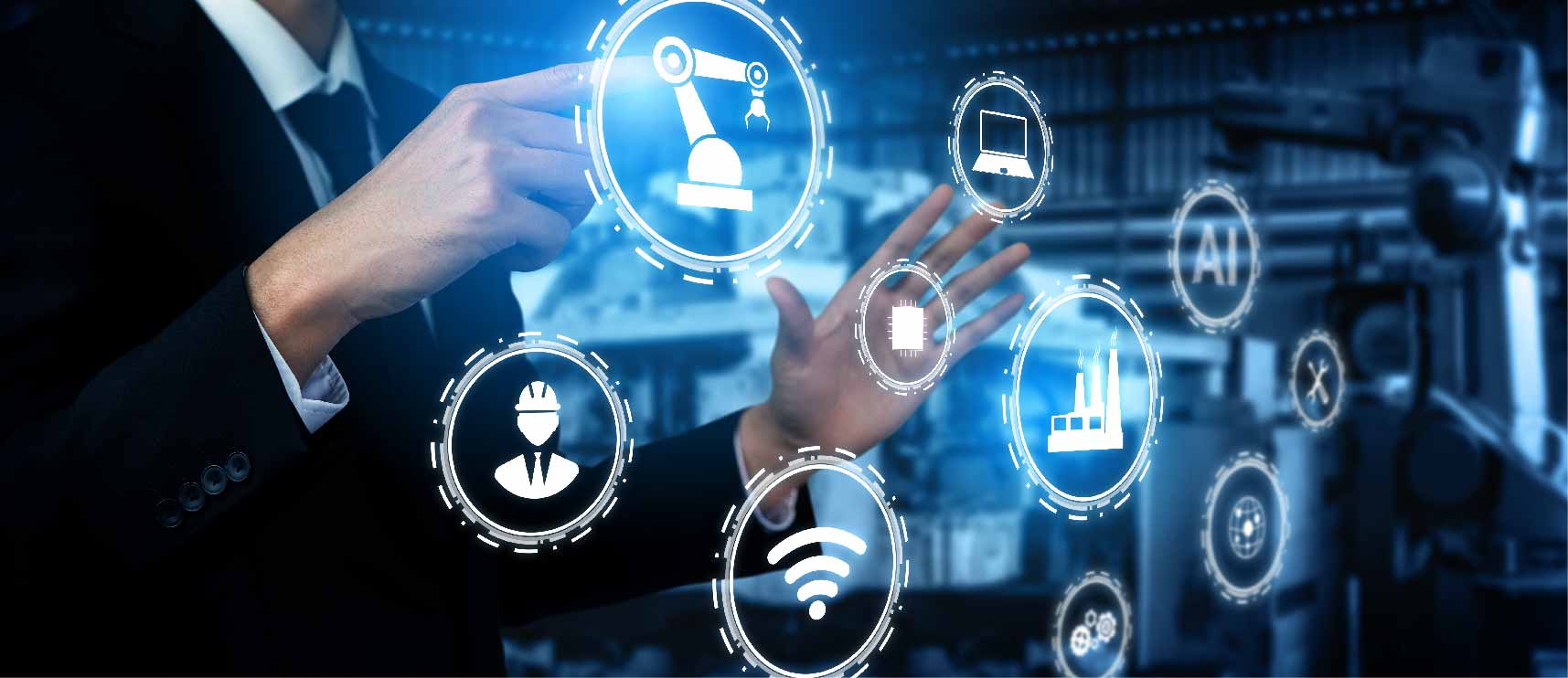 Quality improvement can suffer from lack of standardization, control, supplier management, training, analysis, customer feedback, compliance, metrics, and resistance to change. With our solution, many clients have improved their quality standards with adequate quality inspection processes and tools that leverage AI & ML to identify patterns, trends, and root causes of quality issues.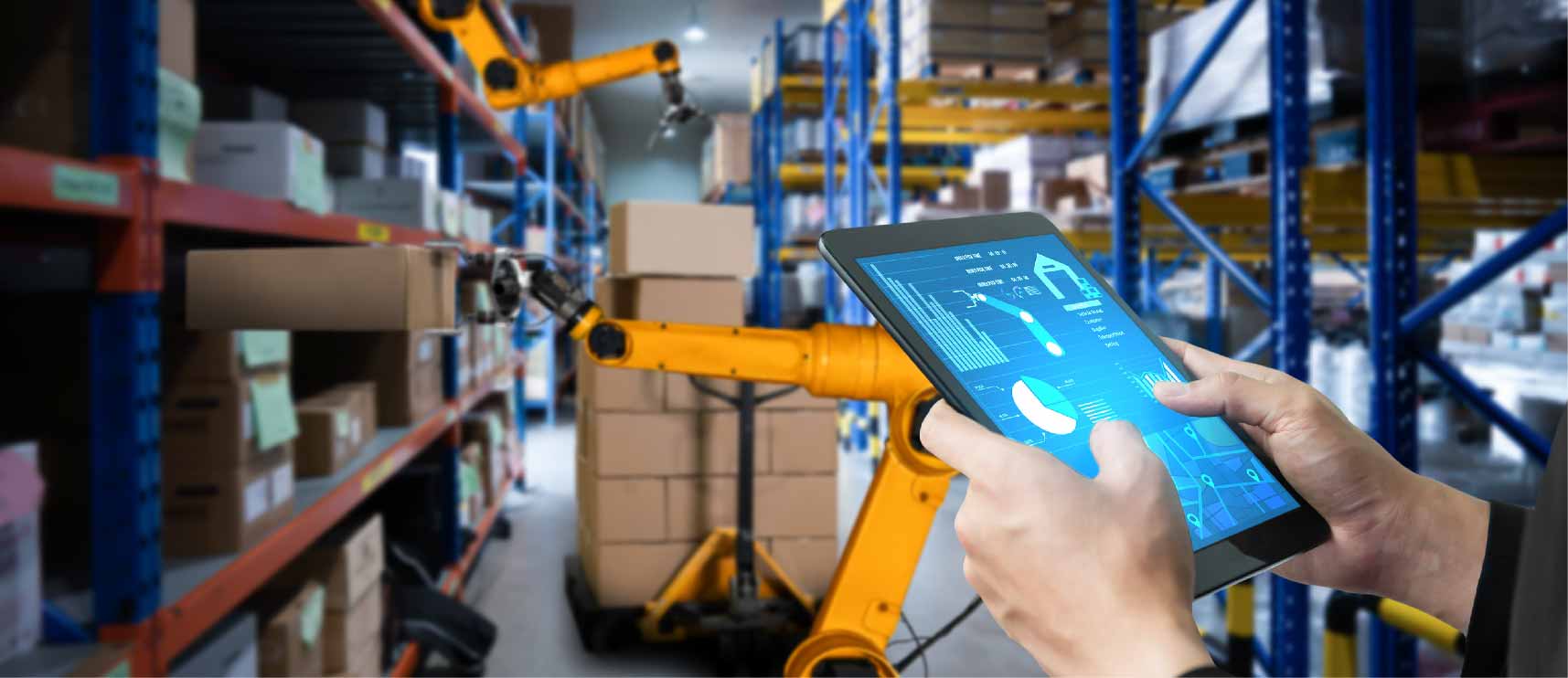 Warehouse efficiency can be marred by challenges such as space utilization, inventory accuracy, visibility, order fulfillment, demand planning, workforce management, and technology integration. We have helped our clients Implement a robust WMS to automate and optimize warehouse operations, including inventory management, order processing, and resource allocation.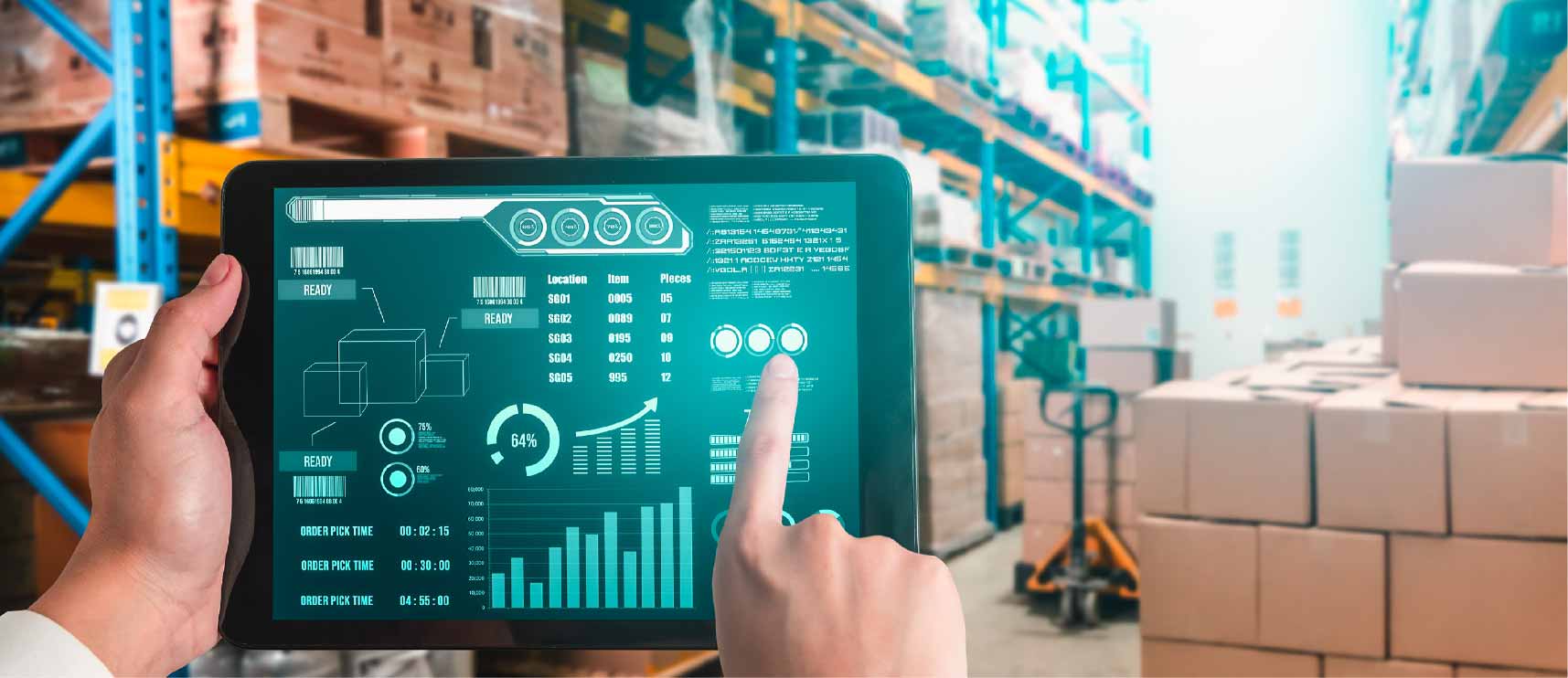 Solve challenges such as inventory issues and resource allocation with accurate demand forecasting using historical data and insights. Don't stop there, utilize our solutions for continuous tracking and monitoring of forecast accuracy and other KPIs.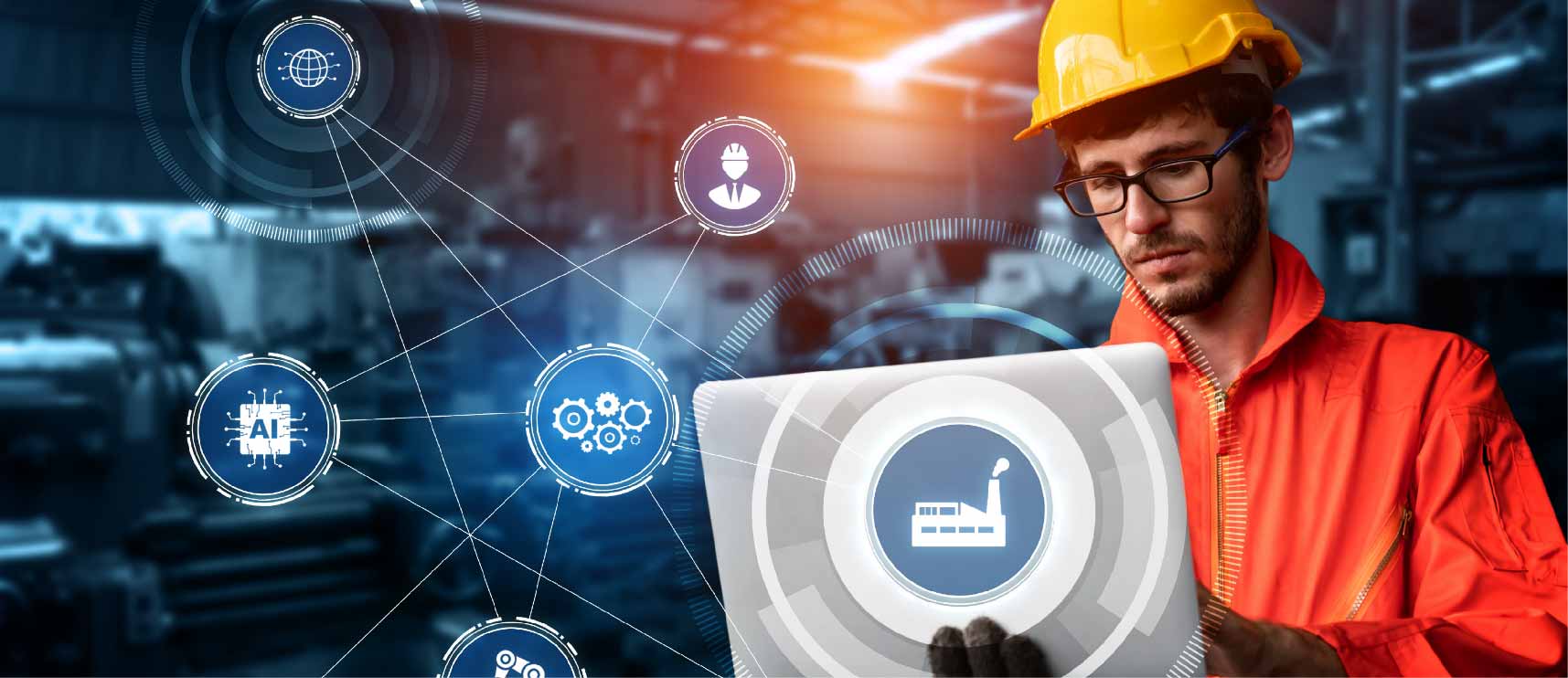 Don't limit your workforce capabilities due to inefficient labor planning. Use Gramener to accurately predict labor requirements based on anticipated workload and business demand. Allocate the right number of staff, monitor their productivity and facilitate effective communication.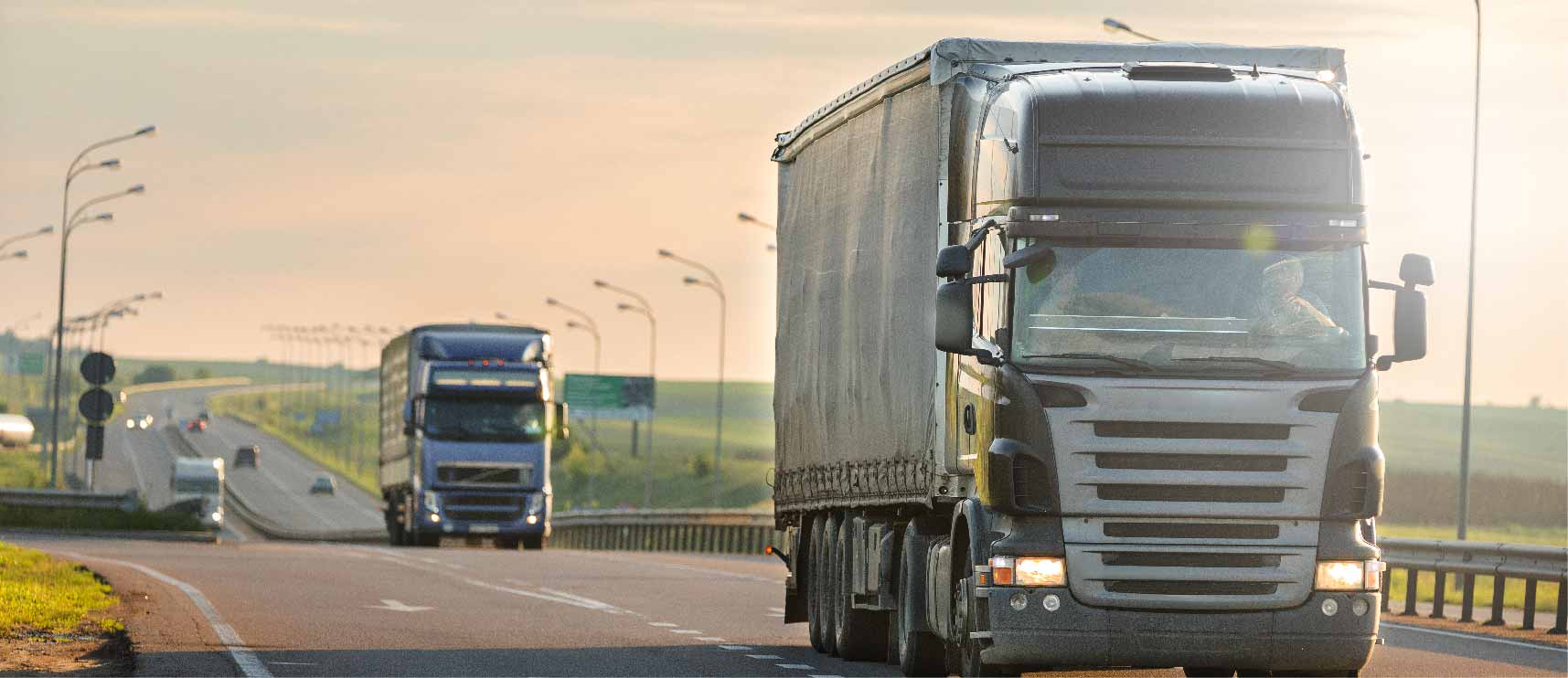 Fleets suffer from challenges such as route planning, vehicle utilization, maintenance, fuel management, safety compliance, communication, data integration, etc. Our solution can help you get rid of such issues with GPS and telematics technology to track vehicle location and collect real-time data on its performance. We also monitor driver behavior and ensure safety compliance with safety regulations as well as help clients implement a proactive maintenance program to ensure regular servicing, inspections, and repairs.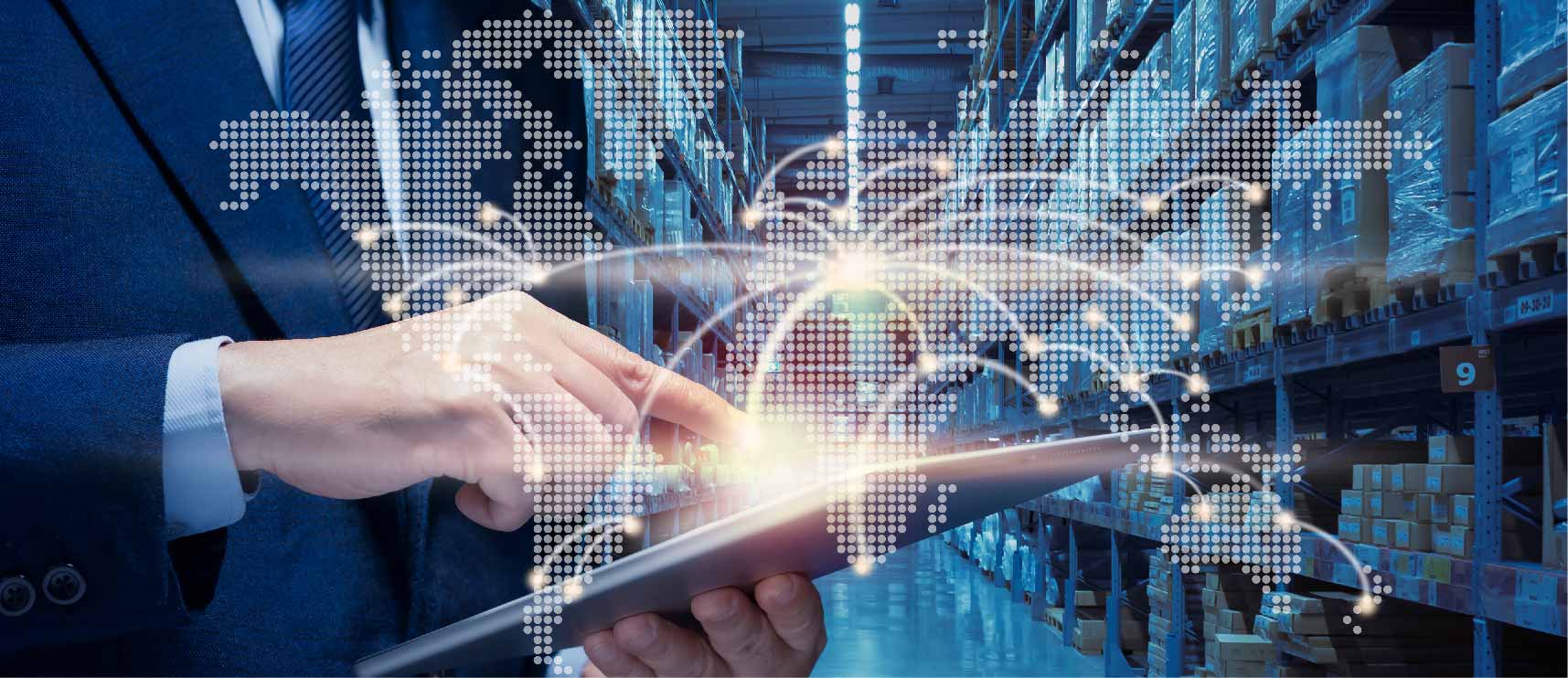 Supply chain control challenges may include limited visibility across the value chain, manual processes, lack of coordination and gaps in data governance. These might hinder proactive decision-making. Let us help you with end-to-end real time visibility across suppliers, production, transportation, and distribution through a centralized dashboard. We offer an integrated view from different sources for seamless information and performance.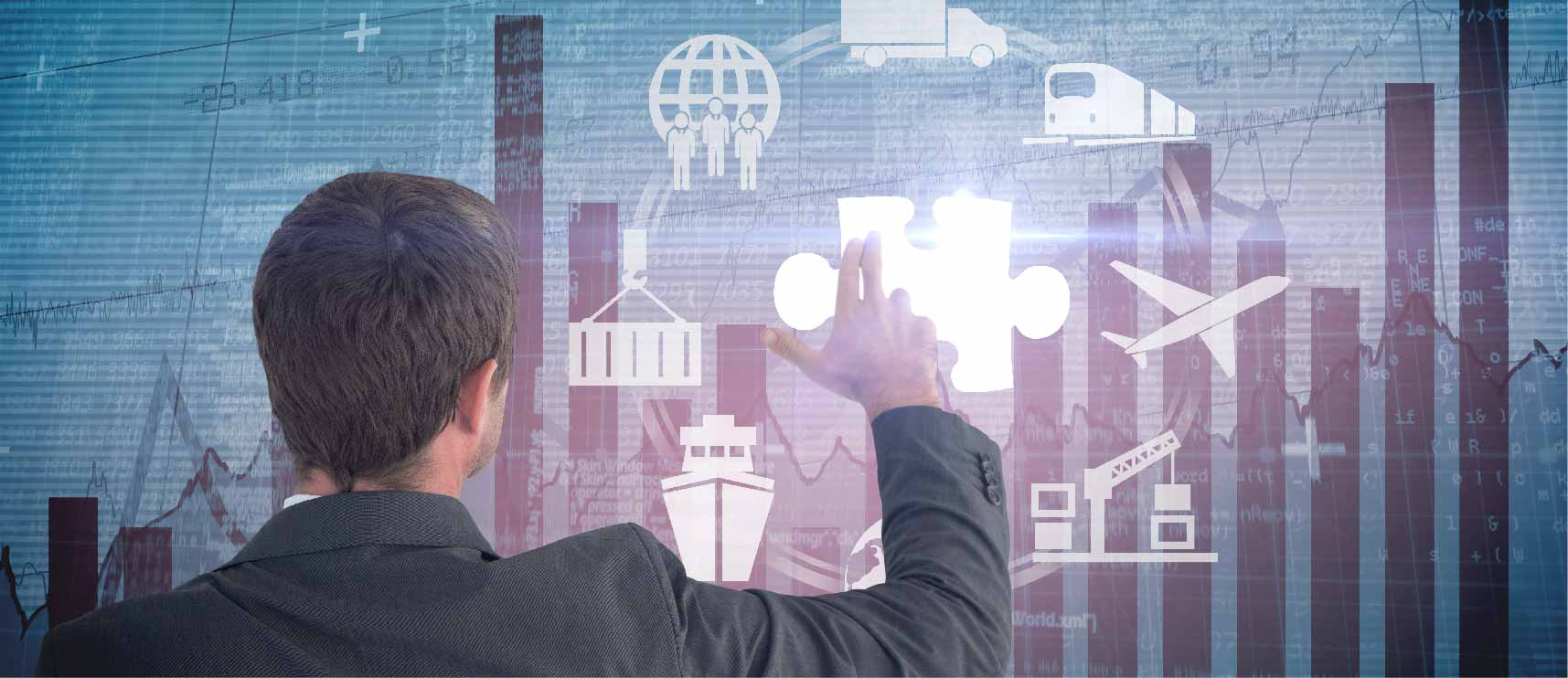 Cost planning challenges include inaccurate estimation, hidden costs, inefficient allocation, and inadequate control. Gramener's solution lets you analyze various cost drivers and breakdowns to understand the composition and factors impacting overall costs. Save costs and streamline your processes.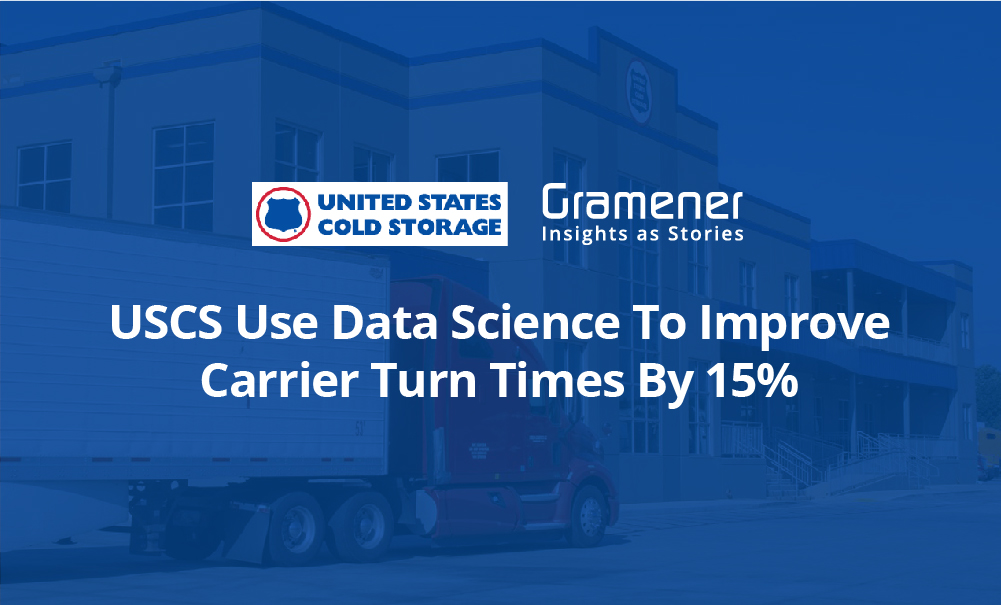 Transforming America's Food System With AI
Gramener and USCS joined hands to build an Intelligent Appointment Scheduler to automate the manual carrier scheduling.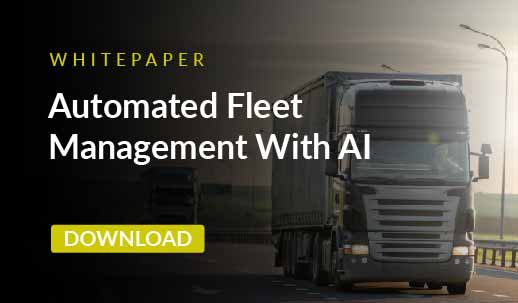 Automated Fleet Management with AI
Find out how data can help your fleets optimize performance and ensure safety of your drivers with AI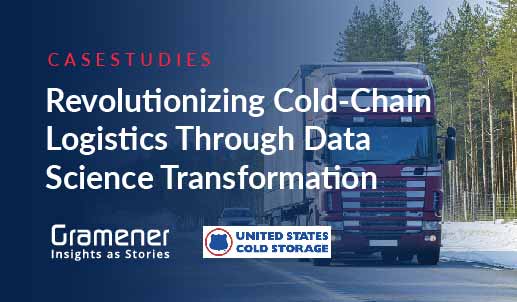 Revolutionizing Cold-Chain Logistics
Gramener helped United States Cold Storage revolutionize their logistics operations with its ' advisory-to-implementation' approach.
And our clients' trust with our compelling visualizations & advanced analytics US Cold Storage is focused on better serving our customers and improving the supply chain. Through our partnership with Gramener, we're succeeding on that journey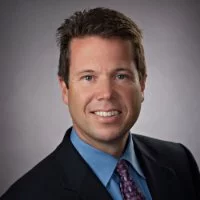 Mickey Hoffmann
We need to rapidly prototype AI applications for conservation, and it's been fantastic to have Gramener on board as our Advanced Development Team.

Dan Morris
Gramener built a data marketplace which brought reports from multiple reporting platforms on to a single web interface. The experience working with Gramener was excellent.

Renee Hammitt
The analytics-led innovations program in our R&D received a good fillip with contributions from Gramener team, primarily on unstructured data (Images & text extraction from documents).

Phani Mitra B
Gramener's expertise in providing effective ways to visualize complex data sets and processes is helping us make our products more interactive and more intuitive.

Nick Nikols
This project by Gramener is a good showcase of an AI-driven solution that addresses challenges faced by the Nisqually River Foundation.

Lucas Joppa
Gramener's SlideSense product has allowed Scripps to produce PowerPoint deliverables for our Local Media division at scale, empowering us to shift analyst workloads to higher value activities across our portfolio of 61 local television stations in 41 markets.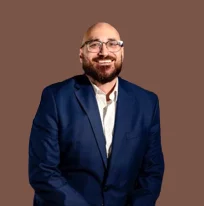 Matt Booher
We have been working with the Gramener team for the last few years across multiple program areas that we support in India. The deep expertise within Gramener, combined with their strong intent toward contributing to large-scale social impact programs, is what we respect the most.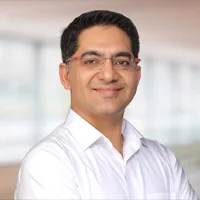 Suhel Bidani
Schedule a Demo

with us
Learn why 150+ enterprises worldwide trust Gramener as their Data & AI partner