Demystify unstructured data with advanced analytics
Transform Your Business with Data-driven
Decision Making
Trusted partners & clients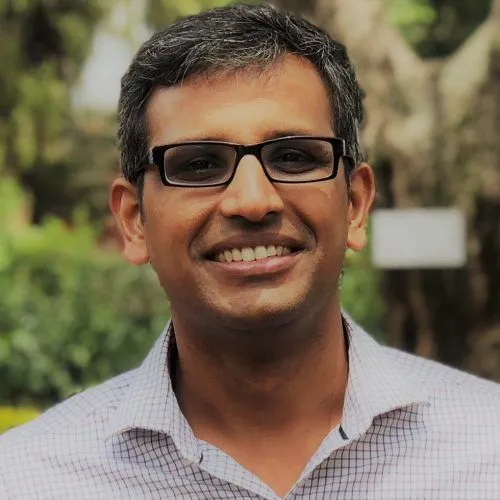 Phani Mitra B
VP – Analytics & Strategy, DRL
A Proud Gramener Client
"The analytics-led innovations program in our R&D received a good fillip with contributions from the Gramener team, primarily on unstructured data (Images & text extraction from documents)."
A Peak Into Gramener's Text Analytics Offerings
Find out Gramener's analytics offerings for unstructured data. Download the brochure and check out our data and AI solutions built on Machine Learning and Low-code technology.
Legal document analysis made easy
for lawyers with nlp and nlg
Smart Contract Risk Identifier (SCRI)
An Automated Approach To Analyze Legal Documents
The Smart Contract Risk Identifier is an ML-driven legal document analyzer that helps law practitioners review legal documents with precision. Legal documents can be highly complex with a heavy dose of critical clauses and hundreds of categories. Also, given the volume of digital versions of legal documents, there is an increasing need for computer-assisted and automated solutions is essential. For instance, a Non-Disclosure Agreement (NDA) can take several hours to review manually.
Our solution automatically classifies an entire single document into various clause-based categories. It allows law professionals to quickly visualize the severity of legal risk and opportunity of a single clause and help legal teams prioritize the critical clauses.
This tool saves many precious hours, helps to manage content at ease, and thus frees up professionals like lawyers to focus on more productive tasks.
Deep-dive into your customers' preferences
with sentiment analytics
Aspect Based Sentiment Analysis (ABSA)
AI Powered Analyzer For Customer Feedback
Our AI-powered Customer Feedback Analyzer uses Aspect Based Sentiment Analysis (ABSA) to help organizations understand the sentiment of a particular attribute or aspect. ABSA is a text or voice analytics technique that categorizes information based on specific parameters to identify the underlying sentiment or emotion.
For example, the customer sentiments about a product's quality can be ascertained using the analyzer. This is a step ahead of a generic text or speech analysis tool that deep-dives into customer preferences and experiences.
Understanding data with nlp in pharma & lifesciences
Per Forrester, in the midst of a raging pandemic like COVID-19, pharma & life sciences industry is dealing with challenges of supporting the healthcare community with reduced cost of care and improvement in care outcomes.
Legacy technology stacks cannot tackle these challenges that well. But AI tech like NLP can help improve this output with reduction in costs.
To understand, let's look at 2 pharma & life sciences use-cases from Gramener's stable:
Protect personal info of clinical trial volunteers
Data Anonymization Tool For Intelligent Masking Of Patient Information
Gramener is helping a global healthcare organization with an automated solution for anonymizing public healthcare information. Clinical trial documents can go up to thousands of pages. These summaries are further submitted to regulatory authorities such as FDA. Clinical research organizations must ensure that the documents do not carry any private information of the participants. Consequently, they need to take up this mammoth-sized task of cleaning up the data manually.
Our data anonymization solution, using different named entity recognition techniques, manages patients' PII (Personally Identifiable Information) and PHI (Protected Health Information) via an automated process of entity detection, extraction, relationship management, and anonymization – bringing it down from days to hours! This enables clinical study teams to submit clinical documents to the regulatory bodies at ease.
Extracting crucial info with
automated document analysis
Content and Context based Entity Extraction
Building Content Extraction At Scale
Our client – a leading pharma manufacturer, conducts clinical trials across the globe. The process of conducting clinical trials is long-drawn, and every detail matters. One wrong step and a trial can get derailed by several months or even years.
As part of a clinical trial, firms must identify patients that fulfill the conditions of the study. This requires peering over 7 Mn documents that capture the various parameters related to the trials. This herculean task is automated by our solution that creates a metadata repository of 7 Mn documents.
It identifies all the elements within the document through text analysis, creates aggregated metadata, and processes them to become searchable – significantly reducing the time and effort involved.
NLP & voice-of-customer (voc): for critical insights and storytelling
NLP has applications across industries, but its benefits are most evident in the customer services segment. Per McKinsey, NLP powered solutions are finding a wide acceptance among customers and organizations, spawning a growing demand to enable CX success.
Know your customers: voc with sentiment analytics
Customer Journey Identification will assist firms in prioritizing activities based on customer ratings and comments. Here's an NPS Analytics solution architecture with a Machine Learning model that determines NPS score using Sentiment & Satisfaction Analysis with an accuracy of 84 percent. Gramener's Customer Analytics solution may assist you in identifying customer intimacy aspects and curating engaging customer experiences throughout the journey.
Ml-driven solution helped a leading tech
giant improve NPS by 7 points
Our client, a leading computer technology company, sells and supports computer hardware and related services. Keen to understand the 'Voice of the Customer,' a Big Data analysis of almost 1 Mn comments generated annually was the need of the moment. They were in search of a solution that could synthesize the unstructured data in these comments through text mining and derive actionable insights to make informed business decisions. This futuristic solution could help them sail through the then prevailing economic slowdown and low buyer demand.
Gramener uses Deep Learning & Machine Learning Tech to extract the Moment of Truths (MoTs) and Sentiment Polarity from the written text, speech, comments, and chats to rate the level of customer satisfaction. The entity extraction accuracy is 90-98%, allowing the client to focus on the right problem areas and serve its clientele in the best way possible.
The solution improved the client's Net Promoter Score (NPS) by 7 points. It also contributed to year-on-year revenue growth of $10 Bn (8-9%).
Schedule a Demo

with us
Learn why 150+ enterprises worldwide trust Gramener as their Data & AI partner