Exploring Generative AI in Pharma: Unlocking Possibilities Responsibly
Join us for an insightful and informative webinar that delves into the possibilities and practical applications of Generative AI in revolutionizing clinical trial design, data analysis, and regulatory compliance.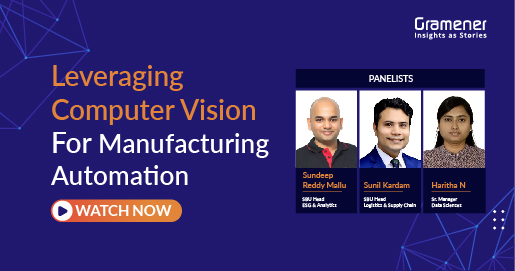 Leveraging Computer Vision For Manufacturing Automation
Hear it from the supply chain and analytics experts on how computer vision can solve quality assurance problems, ensure workforce safety, and automate warehouse operations in the manufacturing industry. Watch the on-demand webinar.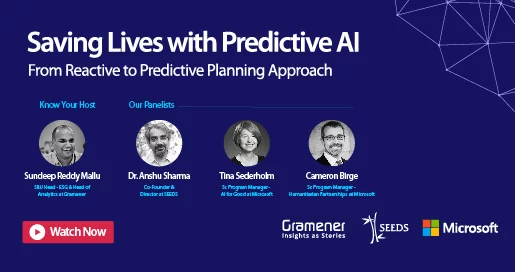 Saving Lives during Disasters using Predictive AI with SEEDS & Microsoft
Check out the complete recorded webinar where expert panelists from Gramener, Microsoft and SEEDS speak about extracting value from data by using AI solutions and leverage it to plan impactful disaster management interventions ahead of time.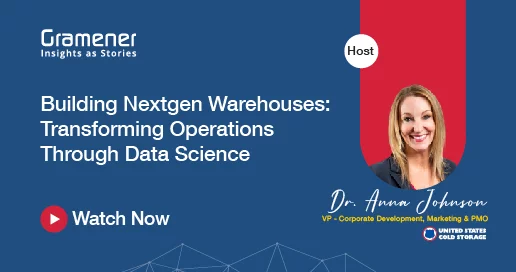 Building NextGen Warehouses with using Data Science and AI
Learn how United States Cold Storage (USCS), North America's leading cold logistics company, partnered with Gramener to overcome the  operational challenges in its warehouses using Gramex – Gramener's proprietary  low-code application platform.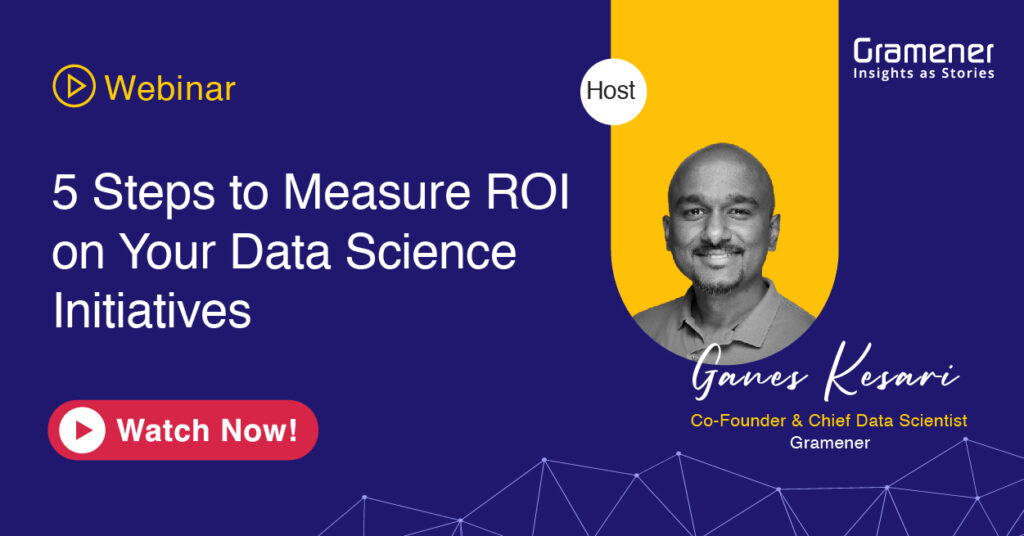 5 Steps To Measure ROI From Your Data Science Initiatives
Join our Chief Decision Scientist, Ganes Kesari, for an exciting webinar for data science leaders across industries. Find out an an easy step-by-step process that every business leader can use to quantify value from their data initiatives.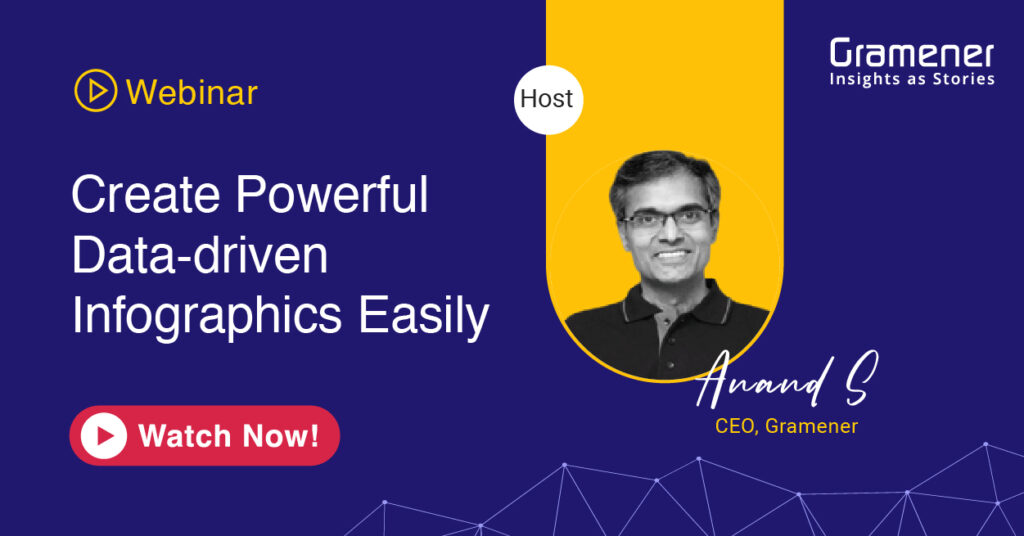 Create Powerful Data-Driven Infographics Easily
This webinar will talk about using simple web components to build engaging data-driven infographics easily. The webinar is ideal for web developers, graphic designers, data designers and date enthusiasts.  Register Now.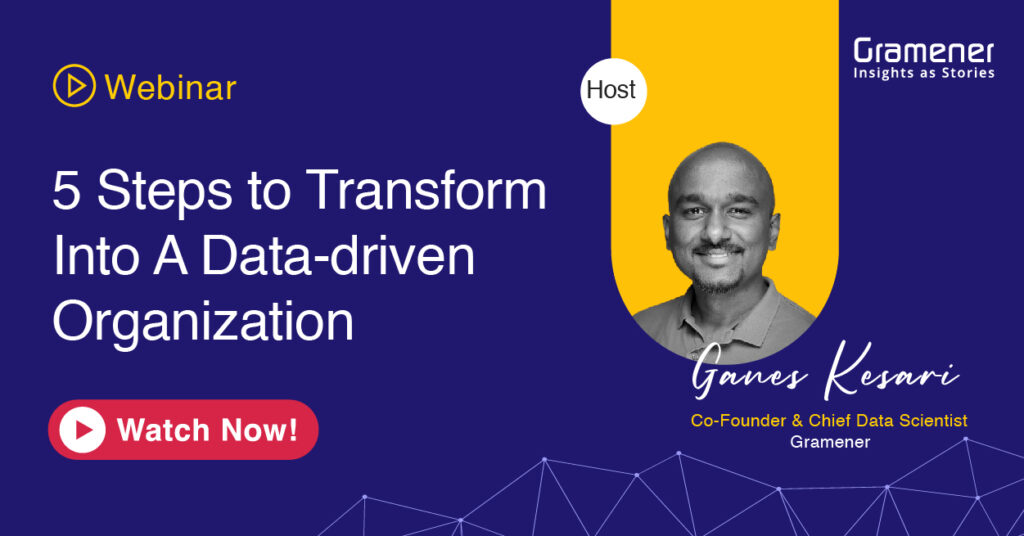 5 Steps To Transform Into A Data-Driven Organization
This webinar will highlight how an organization's data maturity influences its performance. It will show how you can assess your data maturity and plan the five steps for data-driven business transformation.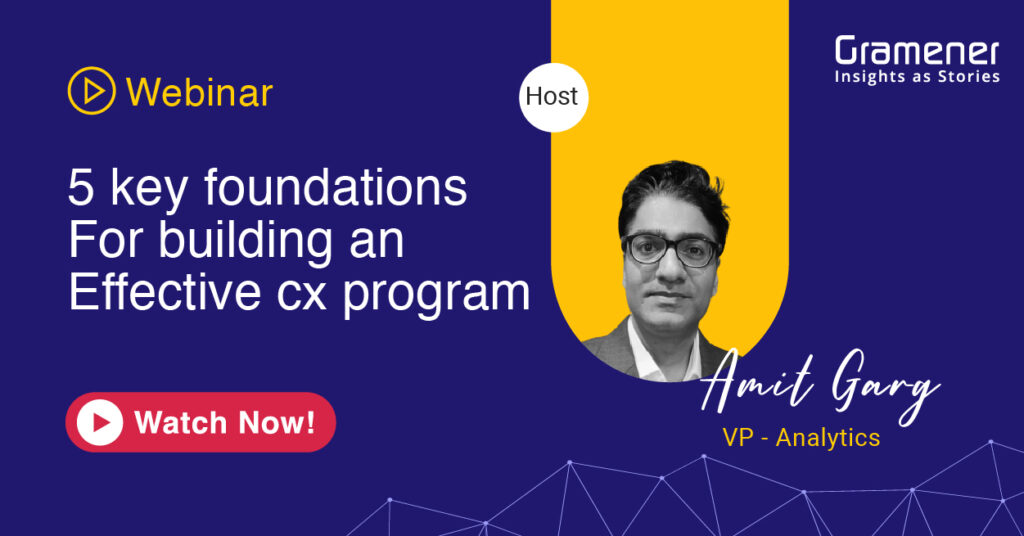 5 Key Foundations For Building An Effective CX Program
This webinar is curated for CMOs, CCOs, Customer Service or any Customer facing functions. Join this webinar and discover key competencies that are needed to create a sustainable customer-centric culture inside your company.
Dawn Of The Geospatial AI : How To Build Spatial Data Science Solutions
This webinar is curated for any business users, Artificial Intelligence experts, Machine Learning experts, and Advanced Data Analysts who want to use Geospatial Analytics to build a plethora of innovative solutions. Register Now.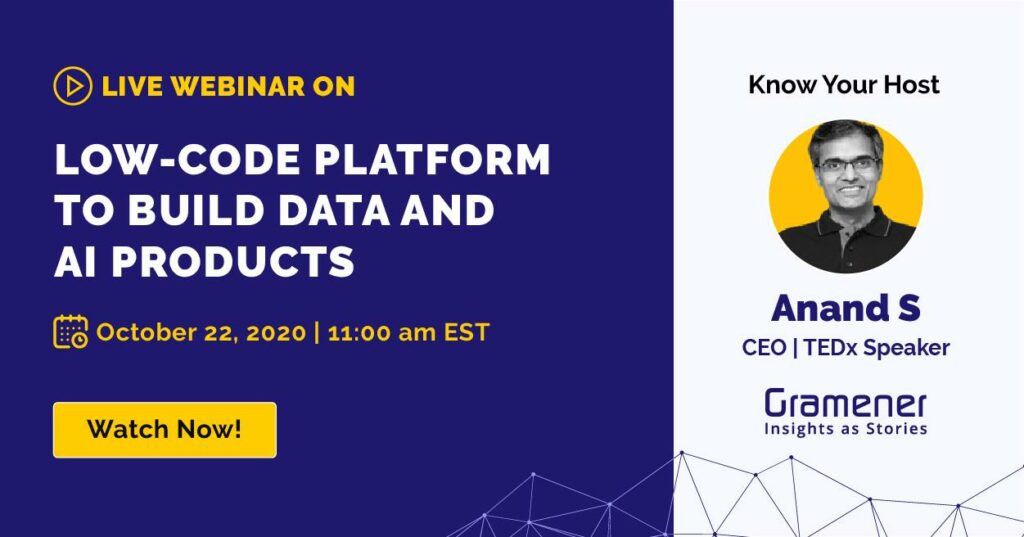 Low-Code Platform To Build Data And AI Products
Handling IT or building Analytical solutions for your company? This will webinar will help you excel in a short span of time. Know how to build business solutions using low-code, get quick access to the market, and  address your ever growing complex business needs.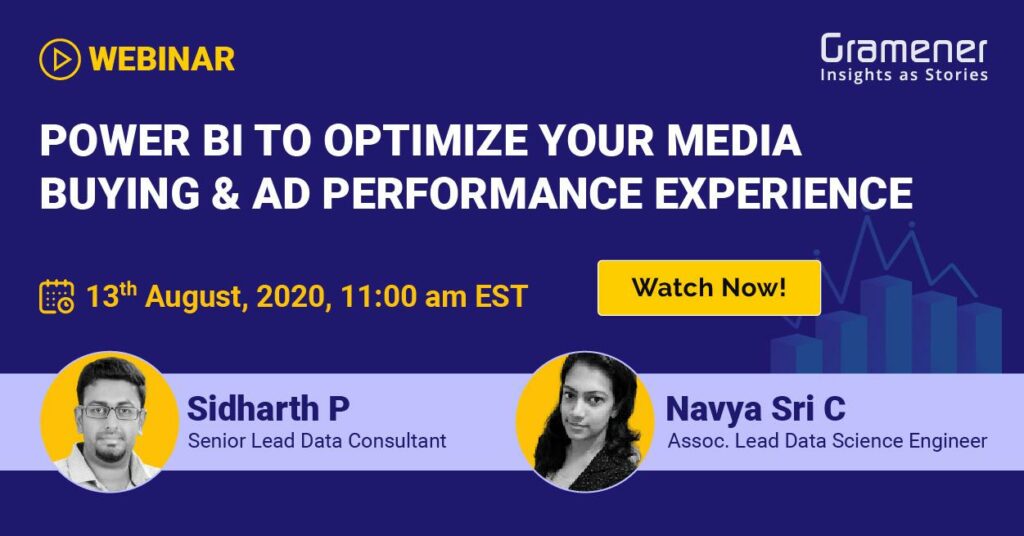 Power BI for Optimized Media Buying & Ad Performance
This webinar is for Brand Managers, Media Buyers, Campaign Managers, Power BI Developers etc. Learn different ways to explore insights using Power BI and various dashboards to analyze ad/program performance.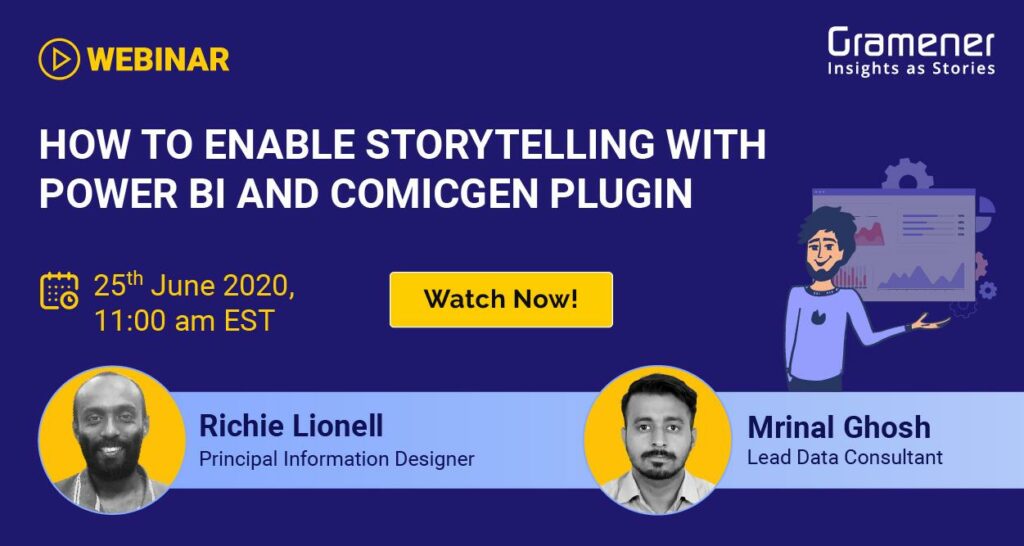 Enabling Data Storytelling On Power BI Dashboards
This webinar invites all the power BI developers, analysts and storytellers. We are talking about our new comicgen plugin for Power BI that helps communicate insights and drive decisions with emotional data stories.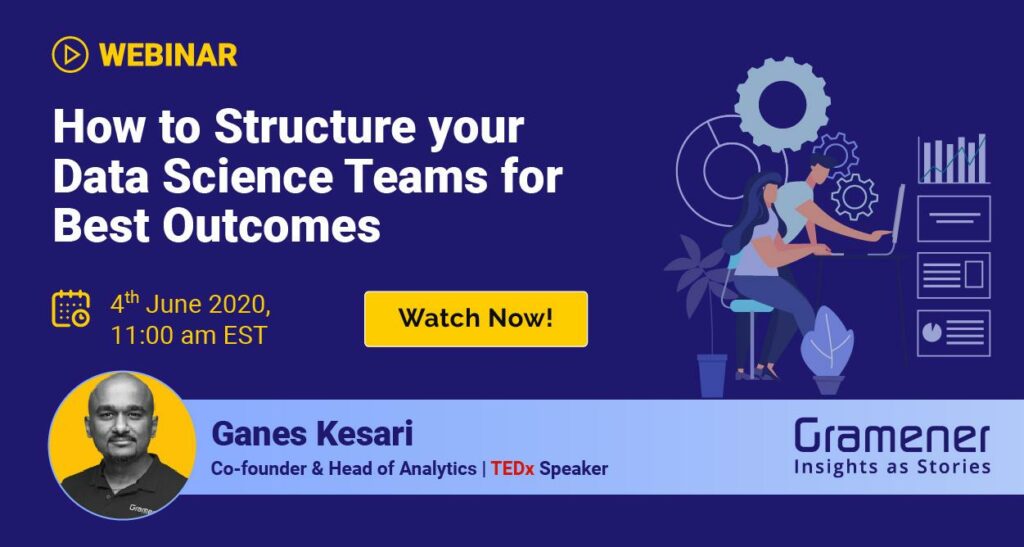 Structure Your Data Science Teams For Better Outcomes
In this webinar we'll give answers to questions such as why teams work in silos in data analytics & visualization projects and what best practices can foster collaboration amongst teams in data projects.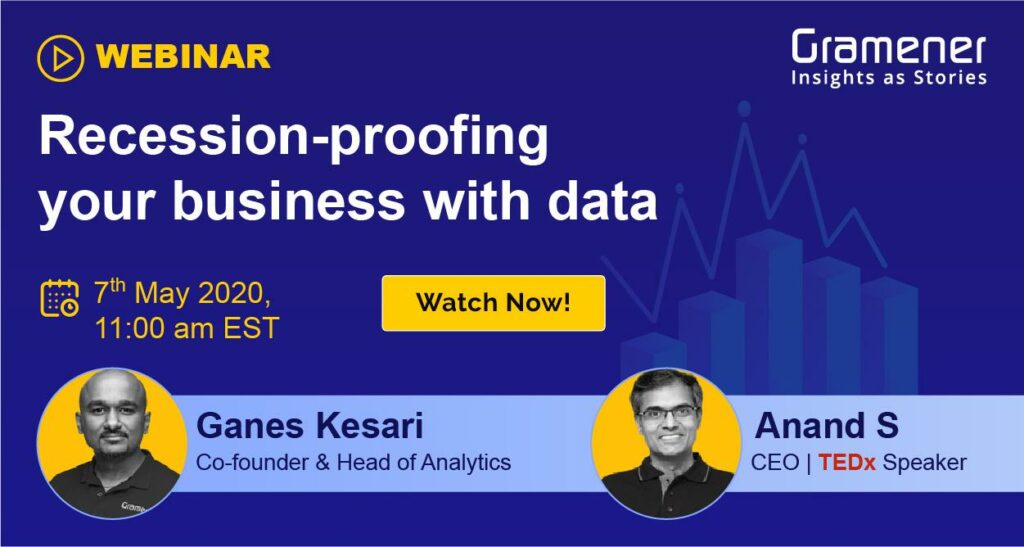 Recession-Proofing Your Business With Data
Join us for our upcoming webinar and know how to leverage data not just to tackle business issues but to reinvent your business during a crisis such as the COVID-19 pandemic.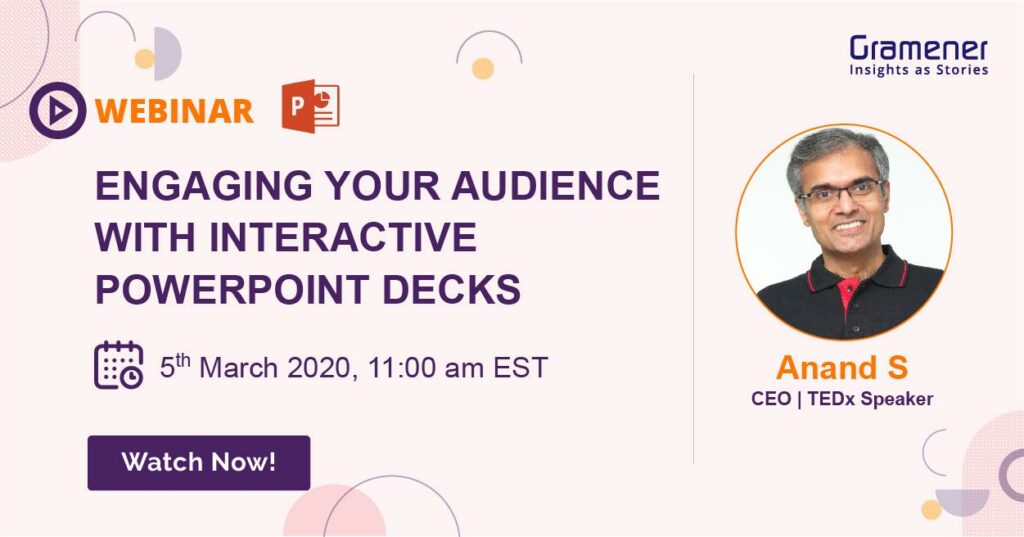 Engaging Your Audience With Interactive PowerPoint Decks
Learn how to answer business questions such as "Where is the problem" or "What caused this problem?" with interactive slides. Also learn what tools and add-ins can help build interactive presentations.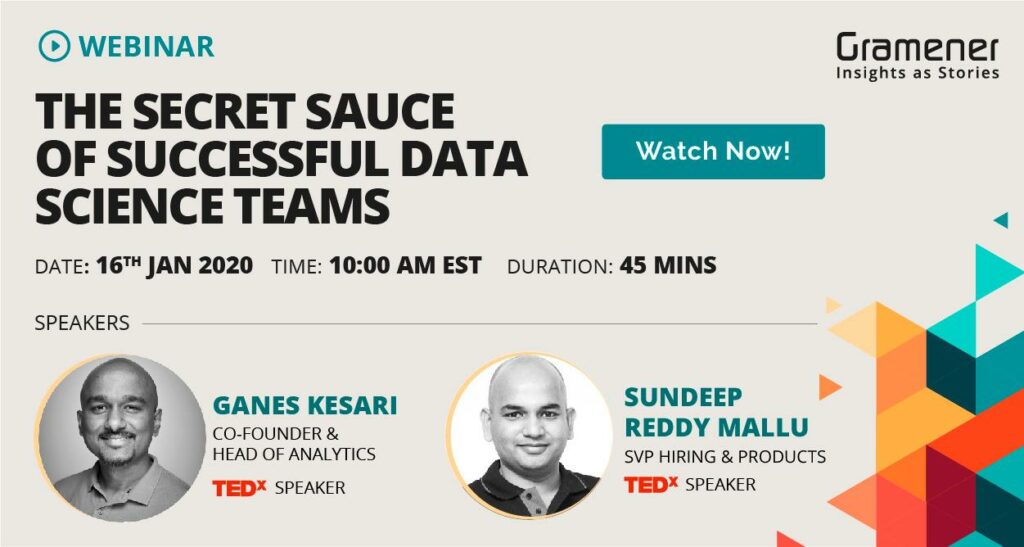 How To Build Successful Data Science Teams
This webinar shows the skills and roles you must look for if you are planning to build a data science team. You will learn how to tailor this based on your organization's data maturity.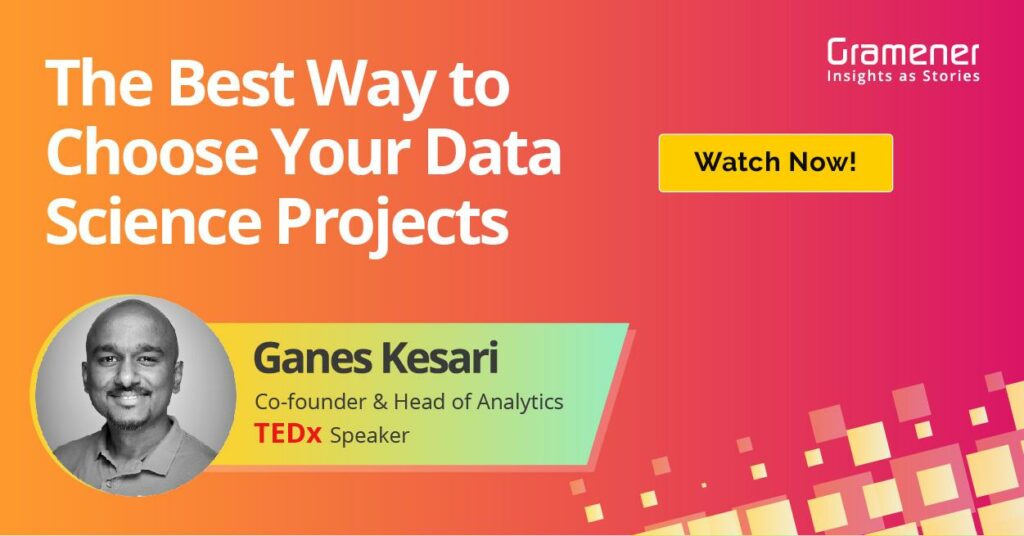 Watch the latest webinar by Ganes Kesari on how to build a perfect data science roadmap for maximum business ROI.