Automated narratives in simple english to
help you understand your data better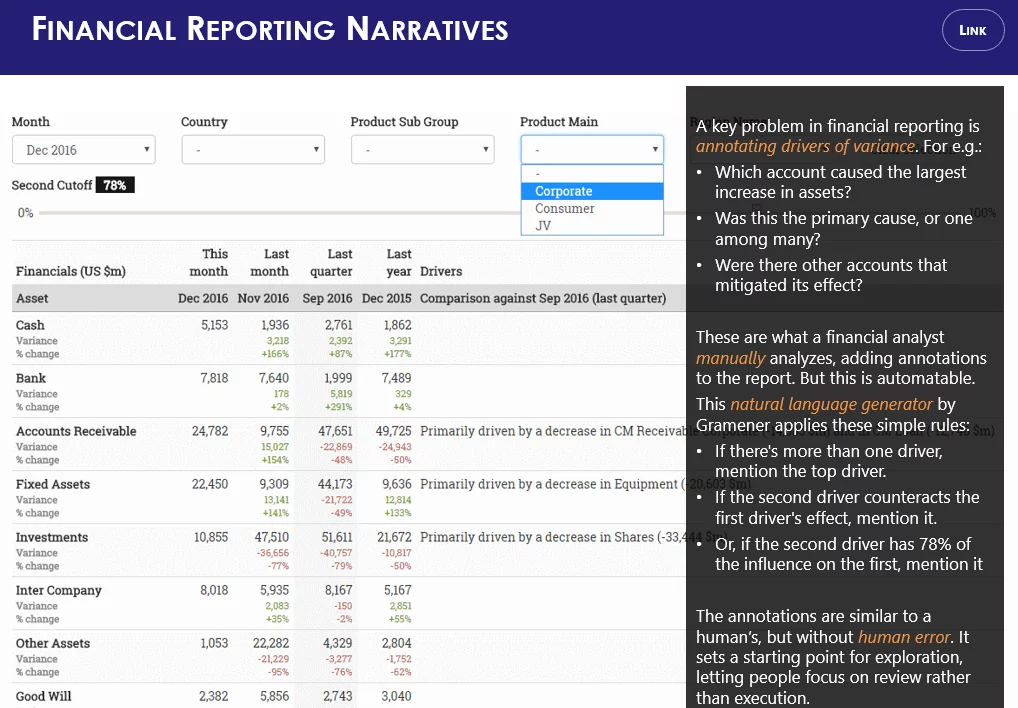 Automate Business Report Annotation
Why manually annotate design-data reports when our Narratives product can automate it? Reports are available on-the-fly in conversational language linked to data visuals.
Zero Lead Time
All the reports are software-generated, and you can get them instantly without waiting for your Business Analysts to annotate the drivers of variance in a financial statement.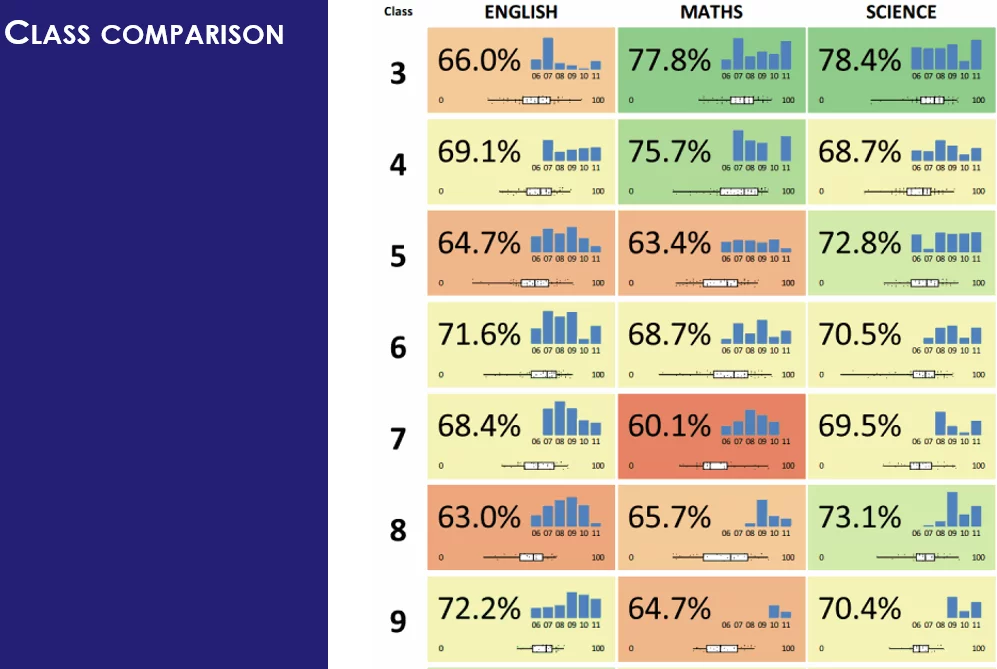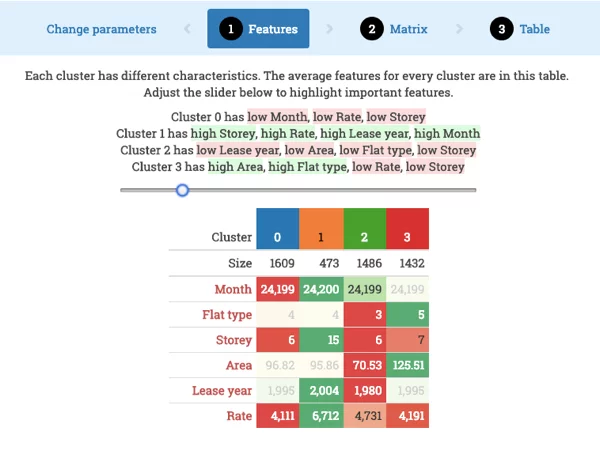 Automate Human Intelligence
AI-driven Natural Language Generation (NLG) enabled platform that automatically creates human-like narratives at an enterprise scale for business users who are not data literate.
Zero Error Human-Like Narration
You can generate human-like reports in simple conversational English with zero manual errors. You can even upskill the product to speak in a specific tone or accent.
Since all the reports are software generated, you can get them instantly without waiting for your business analysts to annotate the drivers of the variance in a financial report.
You can customize the reports for any of your customer. It is possible to send customized micro-targeted analysis reports to millions of recipients, effortlessly in one go.
Find out how Narrative is helpful in your context
How is narrative helping our Clients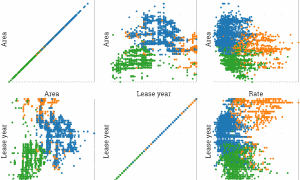 Media
Real Estate Price Clustering
We clustered all flats in Singapore based on their characteristics (size, floor, type, construction date) and leases. The flats cleanly cluster into 3 distinct chunks.
Demos powered by narrative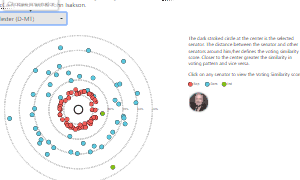 Which Senators Vote Like Each Other? Are There Democrats That Vote Like Republicans, Or Vice Versa? Explore Senate Voting Patterns.
MANUFACTURING |
RETAIL & CONSUMER GOODS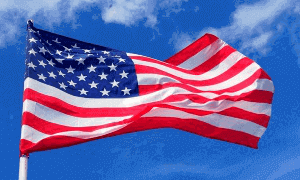 A Visual Analysis Of The 2016 Race To The White House, Featuring Animated Infographics From A Combination Of Structured And Unstructured Data.
MEDIA