How gramener's cutting edge
visual data journalism cut
republic tv a huge slice of
primetime viewership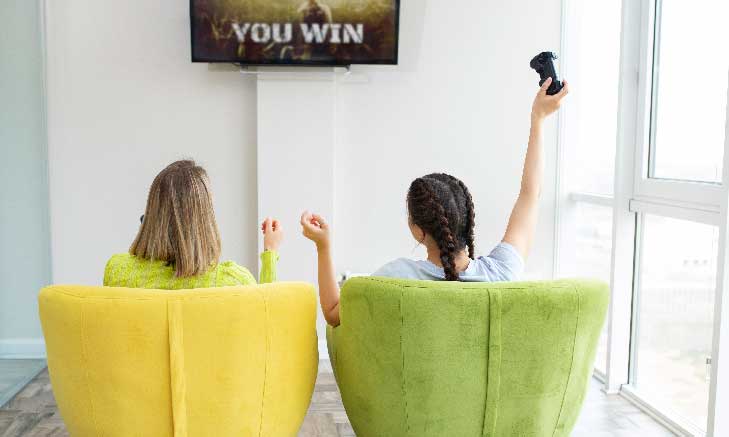 To make the TV audience make sense of complex election data and help media houses tract more primetime viewership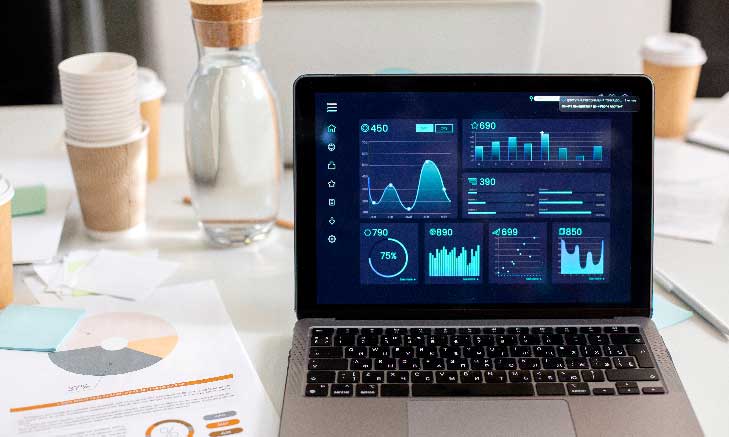 Gramener's insights platform is enabling quick and efficient viewership data analysis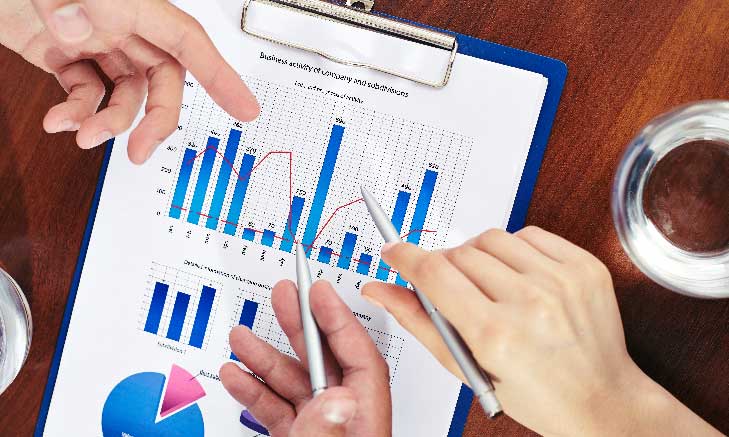 80% reduction in data extraction efforts, analytics and communication efforts halved
A word of appreciation from the client
Republic (Republic TV and Republic World) is India's first independent media tech company. Founded by Arnab Goswami and launched in 2017, Republic TV is India's most watched english news channel from its week of launch.
Gramener partnered Republic TV for the first time for an exclusive coverage of the Gujarat Assembly Elections 2017. The objective of the partnership was to do real time election data analysis on counting days with cutting edge analytics and visualization tools. The objective was to deliver the TV audience important valuable as election stories.
The partnership to deliver crystal clear election insights with real-time dynamic visualization continued during Assembly Elections 2018, and the General Elections 2019.
Election battles are a massive affair of interest for the general public as well as the media houses. News channels covering the elections with comprehensive data and narratives bags huge prime time viewership. In such a scenario, Republic TV needed a competitive edge while delivering election stories.
The Indian General Election is the biggest in the world. It involves over 300 political parties, 8,000 candidates, 800 million voters, and 1 million voting booths served and secured by 20 million officials. There is a variety of structured and unstructured information such as candidate histories, crime records, and declared assets to tap data from. In addition to this is the frenetic activity on the day of results. Live streaming of results happens while over 21,000 votes are counted each second, in all corners of the country, which spans an area of nearly 1 million square miles.
Thus, elections are a classic BIG DATA problem.
On the day the votes were counted, Republic TV had real-time data flowing in. This election reporting needed new analytics and visualization techniques to automate election insights discovery so that journalists can do what they are good at doing, but faster and better.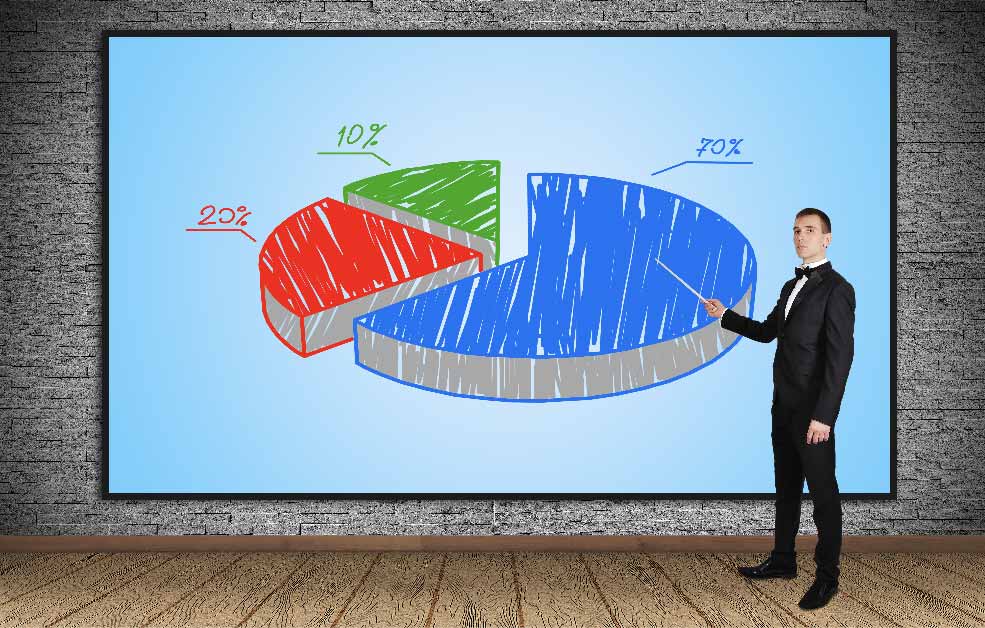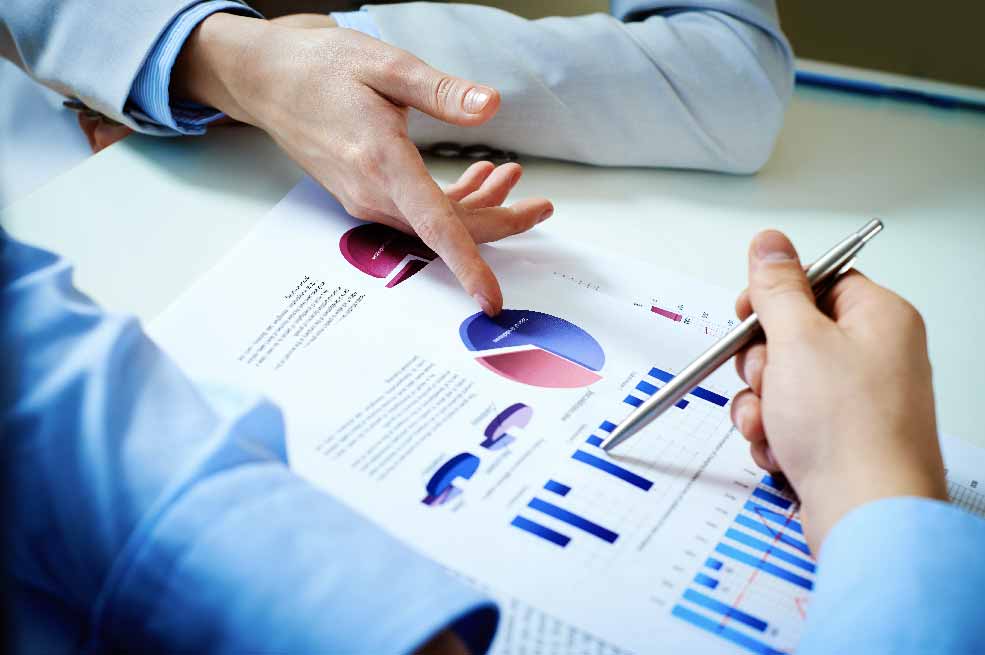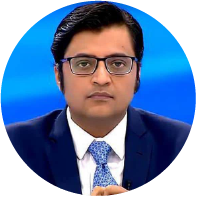 I am very proud of the association with Gramener. Gramener has take election coverage to an all new level
Gramener's visual swiss army knife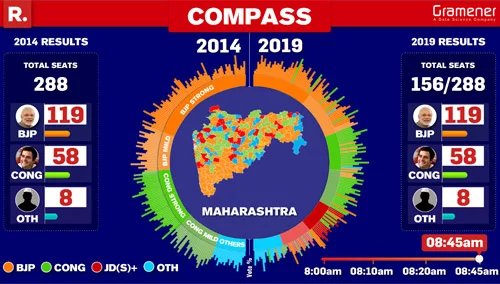 Compass
Compass enabled real-time tracking of the party performance and swing seats. Here audience had a chance to observe the change in seats from one party to the other with respect to time. It highlighted the party that had been leading the previous three assembly polls in the constituency.
Strike Rate
The strike rate was an indicator of the party performance. It compared the number of seats where it was leading with the total number of seats contested in.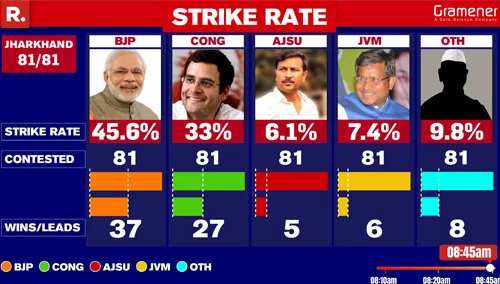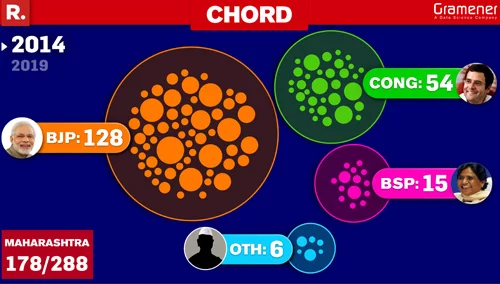 Chord
The Chord offered a visual analysis of seats gained and lost by the parties in the current elections compared to the previous elections. It showed a real-time transfer of seats from one party to another.
The Color Map
The color map is the combination of a pie chart and a map view breaking down the parties by color and applying region wise filters. Hovering on the colorful dots representing political parties highlighted the constituency name.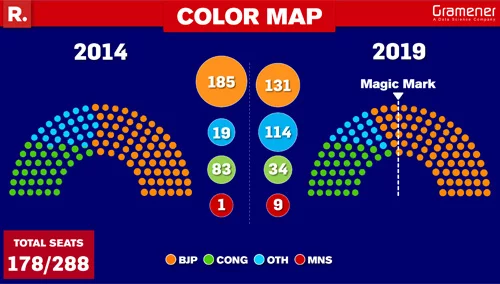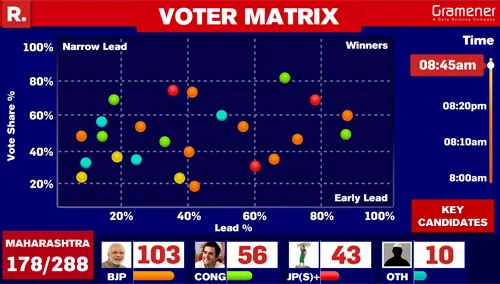 The Voter Matrix
The Voter Matrix presented a timeline of leads and actual vote share in a dot plot format. It helped to track how the constituencies had gained or lost seats as counting progressed.
Winners and Runners
One of the most exciting storyboards, it was a post-result representation of winners and runner-ups, party-wise across seats. It was a perfect end to the nail-biting-close-fight scenarios from the election counting day.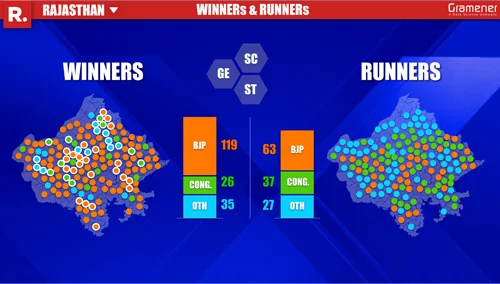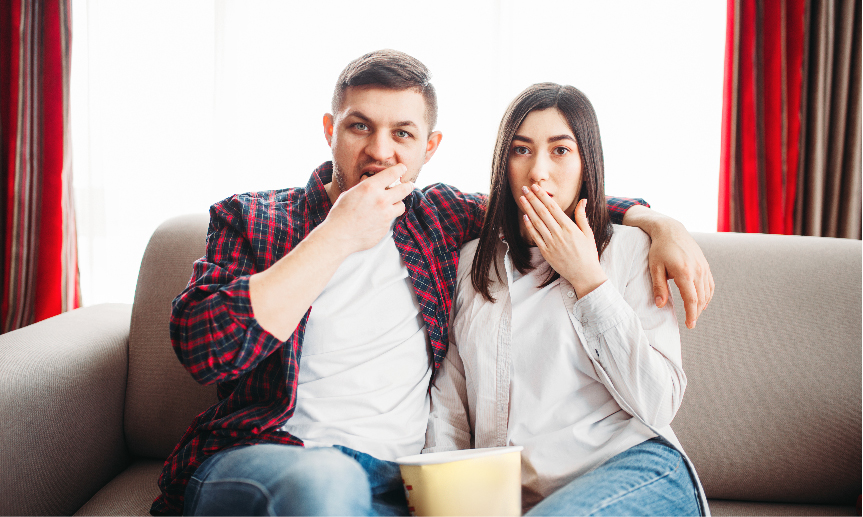 Republic TV offered their audience an unforgettable visual experience of discovering real-time insights and stories from election data.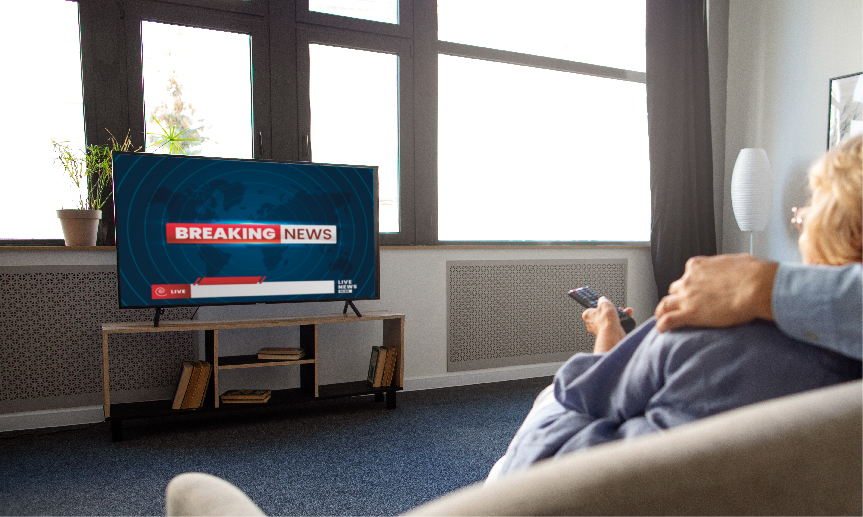 Republic TV's HD over-the-top content (online streaming) recorded 122 Mn watch minutes during the General Elections counting day.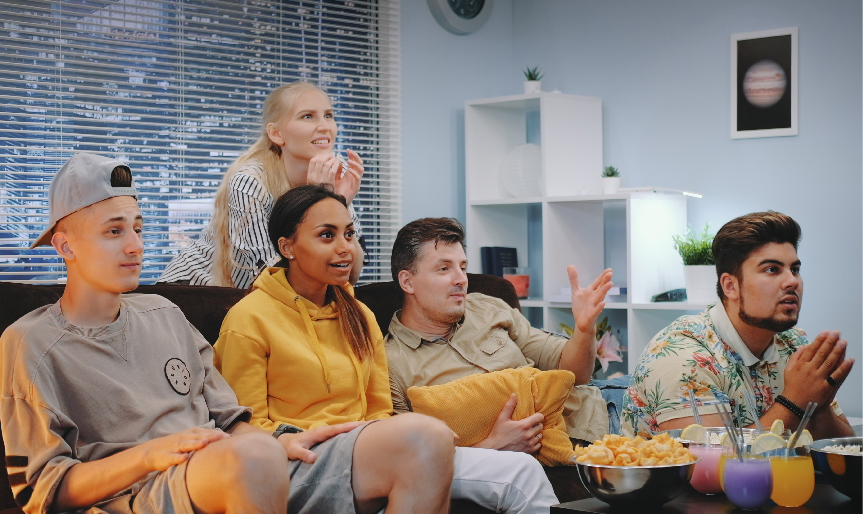 Due to viewership surge on the General Elections counting day, Republic TV experienced 100% rise in weekly impressions from 0.6 to 1.4 Mn.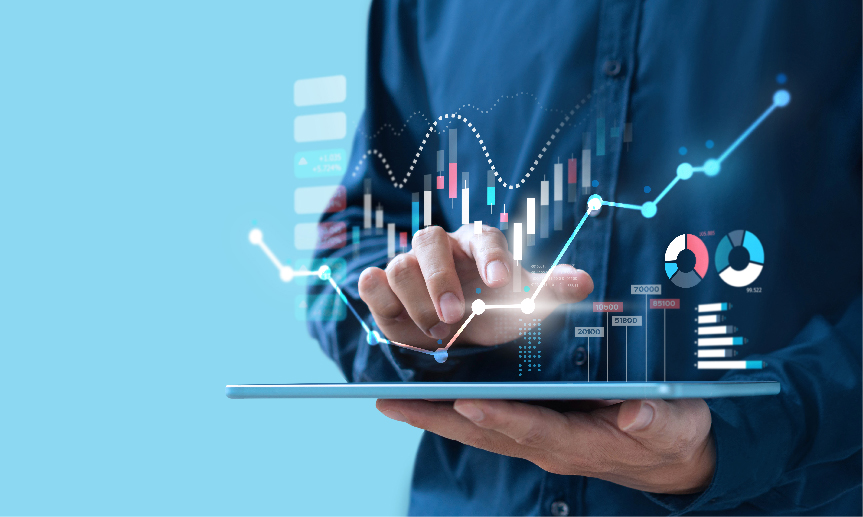 Republic TV recorded a 50% market share in over 1 Mn cities and 51% market share in megacities during 2017 Gujarat Assembly Elections reportage.
Get a Copy

of the case study
Learn why 150+ enterprises worldwide trust Gramener as their Data & AI partner